Oven-Fried Onion Rings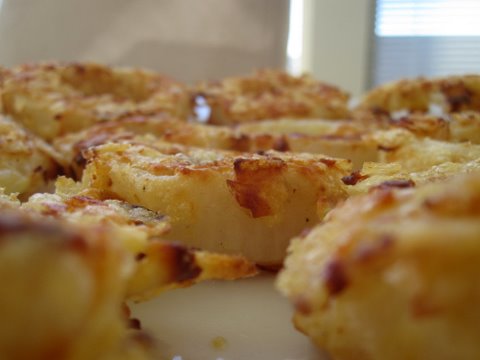 Gojee pointed me to a recipe for delicious oven-fried onion rings. Gojee has an extensive database with recipes they collected on the web. It shows a beautiful picture and gives you a short description of the dish. A link redirects you to the original recipe, like the one for the Oven-Fried Onion Rings posted on the blog Not Without Salt.

The crispy crust is made of finely crushed Kettle potato chips. The only oil you need is three tablespoons of vegetable oil on parchment paper that you put on a baking sheet. Heat this in the oven (450F) and then bake the prepared onion rings in 16 minutes (flip after 8 minutes).

I think I'm gonna make a new batch right away!